SHINRO OHTAKE EXHIBITION: BLDG.
2002年5月7日(火)~6月8日(土)
Lately it occurs to me, the scenes that arise inside me always seem to have buildings in them. Whether I immerse myself in nature, or am using a computer mouse as a brush, before I know it buildings seem to appear before my eyes.

These buildings radiate a mysterious energy, and as color and line become intertwined, they are forever floating in a sea of nothing.
Selected Works

BLDG.7
91.7×72.8cm
oil, charcoal, pastel on canvas
2000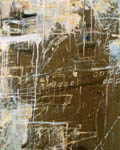 BLDG.23
91.7×72.8cm
oil, oil bar, charcoal, paper on canvas
2001-02
Exhibition Catalogue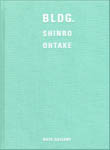 19.7×26.6cm / 98 pages / 64 plates
Appendix: a small booklet "BLDGS." containing 16 pencil drawings
Preface by Shinro Ohtake "BLGD. – Floating Transparent Boxes"
Price: JPY 2500
Back