Fukushi Ito Exhibition
2010年3月18日(木)~ 4月30日(金)
11:00 ~ 19:00  * 日曜・祝日休廊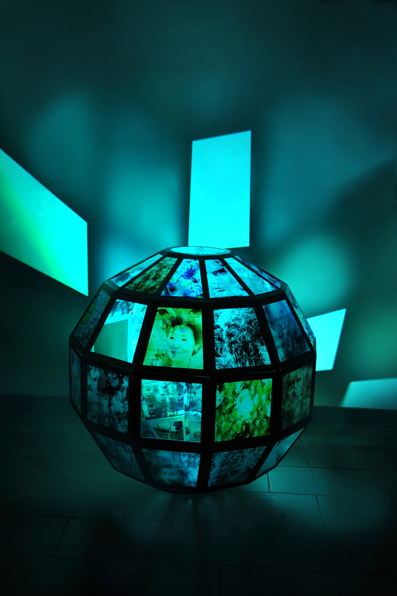 Nello spazio e nel tempo M.U. n.17
Computer drawing on transparent PVC, stainless sphere
2010
80cm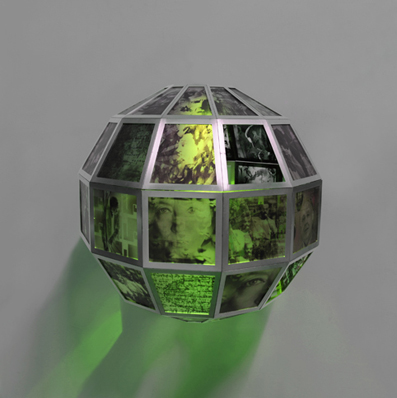 Nello spazio e nel tempo M.U. n.14
Computer drawing on transparent PVC, stainless sphere
2010
55cm
Fukushi Ito has shown successful results in the cultural interchange between Italy and Japan while traveling back and forth between two countries for the past 30 years ever since she moved to Italy in 1980. This is her 30th anniversary of her career in both countries, and we are proud to announce holding this exhibition commemorating her fruitage
As Ito has worked both in Italy and Japan, this exhibition projected as an unprecedented opportunity to review and examine her past 30 years will be held in a co-hosting situation with Galleria Bianconi, Milan. Ito is known for the works made of sharply edged acrylic plate and Japanese paper with velvety light infolded inside works. Her works integrate the mutually struggling elements such as east and west, present and past, light and darkness and ask us question of karmic quest.
Ito has found a new horizon for this exhibition and worked on new works by putting the image of figures which have had an impact upon Ito on transparent PVC and placing each image on 60-faceted spherical object.
The color-shifting light is placed inside. Taking a look at this spherical object, one cannot help feeling the buzz of a host of people as if being drawn into the small universe of Ito. This aesthesia implies the way of our mutually linked existence and indicates that each object is the universe of Ito and the universe of each audience as well. Entanglement between a number of images and light explains the origin of artist over the past 30 years and her background.
For this particular occasion commemorating her 30th anniversary, a special event will be held at the opening reception using "iChat" function as the bridge between Galleria Bianconi and Base Gallery.
Biography
Back