Shigeno Ichimura "Time Drops"
1月18日(金)~2月29日(金)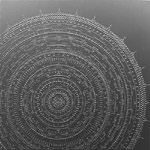 Base gallery is proud to present the solo exhibition "Time Drops," featuring a collection of new works by New York based artist Shigeno Ichimura.

In 1997 Ichimura was the first Asian artist to win the second place award in one of America's largest art competitions – The Texas National. In 2002 he received a fellowship from The New York Foundation for the Arts and has since participated in numerous solo and group exhibitions in and around the New York area. The artist's first solo exhibition in Japan was held at Base Gallery in 2005. "Time Drops" marks Ichimura's second solo exhibition in Japan.

On an achromatic plane of silver we see a pattern of stubbornly regulated geometrical dots who's stark industrial look leaves little hint of a handmade process. At a distance these paintings might even be mistaken simply for cold sheets of metal. But when we discover that each dot was meticulously squeezed out one at a time onto the canvas, we find ourselves lured into a bewildering and delicate paradox borne of controlled breaths and the artist's own hand. Dots become orderly rows and orderly rows become a rhythmical pattern entangled in the fabric of time. The closer we examine the forms the more we understand Ichimura's attraction to the individual dot and the whole pattern. We begin to sense an artist – body moving in time to the beating of his heart.

Ichimura's paintings remind us of the concept of time: the constant tiny ticking of the second hand, and the sweeping sensation of another day gone by. Perhaps this is one key to understanding what attracts us to works which at first glance seem cold and mechanical but somehow steal the words from our mouths and point to something essential and mysterious deep within us all.

The artist's choice of the title "Time Drops" suggests a self-reexamination of the essential qualities of Ichimura's own work. The exhibition will offer viewers the opportunity to take a second look at these homages to the silent passage of time.
Biography
Works (selected)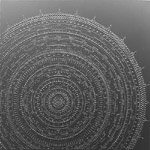 One and Whole
2007
industrial paint on canvas
91x91cm

Relation
2007
industrial paint on canvas
91x91cm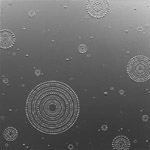 Ripple #8
2007
industrial paint on canvas
91x91cm
Related Publication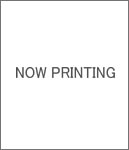 "Shigeno Ichimura: Time Drops"
Grambooks, Tokyo
25×21.5cm / 90pg.
(Printing in spring 2008)
Back