Minako Abe Exhibition
2006年5月26日(金)~6月24日(土)


Landscapes just lie in front of us.
They comfort us, even nurture us, however they can never belong to us, how frustrating is that!
What we call our own landscape could be the one that spreads silently in the dark at a moment before falling asleep, or the one that pops up at randam while walking.

Minako Abe generates photographic images in her computer, then copy them into a canvas – the abundant colours consisting the landscape are added and the evading shapes extend as if it bring us into the real landscape she has actually seen.
The act of painting is the very way of assuring herself. This exhibition is her very fisrt solo show that reveals the nature of painting.
Biography
Works (selected)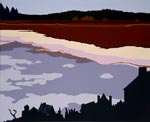 scenery no.2
acrylic and oil on canvas
73x91cm
2006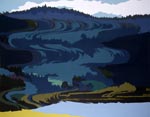 scene no.5
acrylic and oil on canvas
112x145cm
2006
Exhibition Catalogue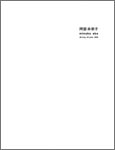 27x21cm / 14 pages / 8 plates
Price: JPY 800
Back